A partner with whom we can share all our happiness and success is enough to spend life with. There would be a plus point if they could achieve success together.
One of the couples who achieved success together is Carmen and Corey. They are YouTubers and social media influencers. They post many videos of them doing prank videos and vlogs mostly.
They stay together in America and own their personal YouTube channel. They have named their channel Carmen and Corey.
There is much curiosity among their viewers as they were seen inactive for a certain time. This made their viewers build many questions about the couple.
Carmen Pritchett Wiki
Carmen Pritchett is one of the famous social media influencers. She was born on October 16, 1998. Her birthplace is Puerto Rico.
The influencer is 23 years old and is 5ft.2inches tall approximately. Besides social media, she is also a TikToker and YouTuber by profession.
Let us also know something about her love of life with whom she is living a happy life.
Corey Pritchett Jr. Wiki
Corey Pritchett Jr. is also a YouTuber who reached the peak of success by uploading interesting videos with his lover.
Corey was born on May 31, 1998, in the United States of America. He is 6ft tall and is YouTuber by profession. He is operating a youtube channel with his girlfriend by uploading their daily vlogs and prank videos.
Carmen and Corey's love life is appreciated by almost all of their viewers. Are they involved in a healthy relationship or not?
Carmen and Corey's Relationship And Children
Carmen and Corey started each other in 2016. After two years of dating, they finally decided to tie the knots in February 2020.
The couple were together only legally but are not officially married.
Corey and Carmen together gave birth to their child named CJ. He was born in October 2017. Corey is moreover father to another child Ayden born from his previous relationship.
There are some more rumors about second pregnancy of Carmen. Is she pregnant with a second baby or not?
You may also read: Sarah Hyland Is All Set To Make an Entrance as a Host in Fire Island USA! When Will the Show Premiere?
Carmen and Corey's Second Pregnancy Revealed
People are quenched with questions regarding Carmen's second pregnancy as they were not active for some time.
At a certain time couple kept this news within themselves and later flashed it to the public. They kept the news of their second pregnancy to themselves for almost sixteen days.
The couple revealed the pregnancy on her 23rd birthday. Carmen also posted some pictures of her with the baby bump. She is seen glowing and really enjoying her pregnancy.
She has already given birth to her second baby in March 2022.
As per their few posts on Instagram, They are assumed to be separated or are going to separate from each other.
You may also read: Who Is Noah Thompson's Girlfriend Angel Dixon? Are They Married? Find Out Noah Thompson's Love Life
Did Carmen and Corey Have a Breakup?
Problems arise in every relationship. Sometimes it is very smooth whereas sometimes it breaks our heart. Many couples are seen facing troubles to save their relationship.
Carmen and Corey are assumed to part their ways away from each other after their recent fight. The video of their fight is also going viral on Reedit. In that video, they were very rude to each other.
Carmen and Corey told each other that they were not attracted to each other anymore. No news about their separation is released to date on any kind of social media and websites as they are seen together at their best and worse.
They keep on fighting and again are seen together after a certain time happily.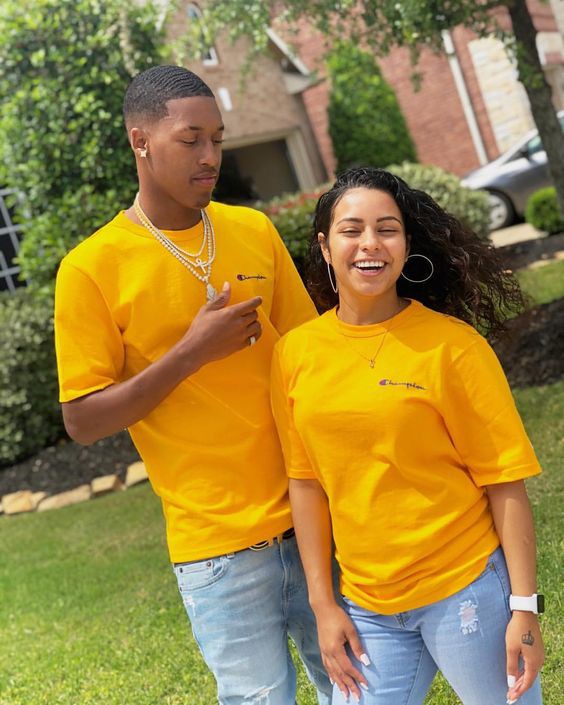 They keep on fighting and again are seen together after a certain time happily. We cannot confirm anything about their relationship status as long as we do not get any confirmation from the couple.
Carmen and Corey are beautiful and are living with their children along with reaching success together as a couple. They have struggled to maintain their life along with giving their son the best life as much as they can. The spark of love between them has lightened up their videos on YouTube and TikTok.