Maya Henry is an American model and actress who has adorned the pages of Vogue, El, Harper Bazaar, and Glamor, as well as walked the runways of renowned fashion houses such as Dolce & Gabbana.
The actress has had a dramatic romantic life. She was once in a relationship with American pop singer Liam Payne, with whom she nearly married. The actress is back in talks again after her ex-boyfriend appeared with his new girlfriend. Learn more about Maya Henry's rapid rise to popularity and her split from her ex-boyfriend.
Maya Henry Wiki, Age & Family
Maya Henry was born in San Antonio, Texas, on December 15, 1999. She is the daughter of Thomas J. Henry and Azteca Henry, two well-known and accomplished personal injury lawyers. Henry is 22 years old and will reach the age of 23 in 2022.
She is of mixed Mexican and American ancestry, yet she is an American citizen. She professes Christianity as her religion. Henry resides in Los Angeles with her family. Along with her parents, she has a brother, Thomas, and a grandma, Teresa.
How Did Maya Henry Got Famous?
In 2016, the 22-year-old actress came to fame after her father threw a lavish party for her 15th birthday. Her Quinceanera, a famous Hispanic ritual commemorating a female adult was a lavish affair estimated to have cost around $6 million. Pitbull and Nick Jonas also gave live performances at the gathering.
She also gained a lot of attention in 2017 as her family launched Hangin' on YouTube, a Kardashian-style reality show. The entire family was included in the show, which gave viewers an unvarnished look at their lavish yet true existence.
She went on to appear in music videos and short films after that. Henry made her acting debut in 2016 when she appeared in a music video for Kissing Strangers by the American band DNCE. She was also cast in the short mystery thriller Carte Blanche later in 2019.
Also Read: After 100 Days In The NICU, Nick Jonas Comments On His Daughter Malti's 'Wild' Adventure
Maya Henry's Engagement Ring
Maya was dating Liam Payne, a former member of the boy band One Direction. Maya allegedly met him for the first time in 2015 at a 1D meet & greet. The two were rumored to be dating in 2018, as they were frequently seen traveling together since then. They only made their relationship official in September of this year.
In August 2020, the two announced their engagement after dating for two years. With a ring allegedly worth more than $ 4 million, Liam Payne posed the question to the model. The couple, however, has broken off their engagement and is no longer seeing each other.
Is Maya Henry Still Together With Her Ex-Boyfriend?
In June 2021, ten months after their engagement, the couple called off their engagement. However, the two rejoined two months later and again announced their breakup in April 2022. Liam called the engagement off, saying he's "just not that good at relationships." He also disclosed that he has struggled with alcoholism and that he wanted to work on himself before committing to a relationship.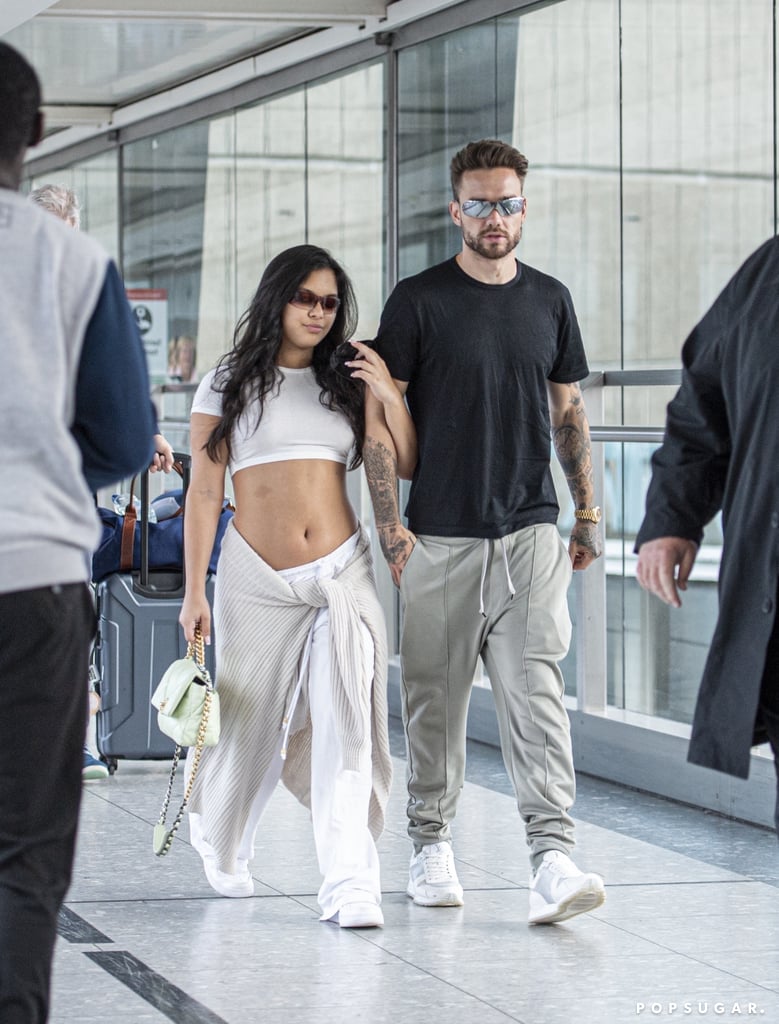 The two have had an on-again, off-again romance, but Liam was recently sighted with his new girlfriend Aliana Mawla, confirming their ultimate breakup. The couple has split up and is no longer together.
Bryce Hall's Tweet that fights Liam Payne
In a tweet on May 31, Bryce Hall, who made his boxing debut in June 2021 against YouTuber Austin McBroom, said he was ready to fight Liam Payne, writing: "F—k it im down to fight Liam Payne." He didn't say what prompted the remark, but it came after the One Direction star expressed interest in fighting on an episode of 'Impaulsive with Logan Paul.'
Fuck it im down to fight Liam Payne — Bryce Hall (@BryceHall) June 1, 2022
Maya Henry also uploaded a Tiktok video claiming to be on Bryce Hall's team after 10 days of Bryce's Twitter actor. In a TikTok video supporting content creator Bryce Hall, the model appears to cast a shadow on her ex-fiance.
You may also like: Is Manny Jacinto Married to His Fiancé Dianne Doan? Find Out His Wife & Love Life
Net Worth
Maya has walked the runway for prominent fashion companies and designers since her modeling debut. Dolce & Gabbana, Rami Kadi, and George Hobeika are just a handful. Elle Romania, Harper's Bazaar Vietnam, Vogue Ukraine, Glamour Romania, Grazia Italia, and Bazaar Vietnam have all featured her on their covers. She has also been linked to the European fashion firm Ralph & Russo, the Italian luxury brand Bvlgari, and the British luxury brand Burberry.
Her major sources of income are modeling, business, and social media, particularly Instagram. Her net worth is reported to be $10 million, and her pay is still being reviewed.
Social Media
Maya Henry appears to be a frequent Instagram user. She has 983K Instagram followers and is frequently seen uploading personal and professional updates as well as exercise videos. She's also on Tiktok, where she has 733.6K followers and around 16 million likes.