Love on the Spectrum which is an Australian reality series was produced by Northern Pictures for the ABC channel which was later launched on Netflix as well. The show stands for its warm and unique exploration and difficulties of Aussies in finding love which is far different from pointing out who is hot and who is not. It is a reality show which showcast people with autism as they explore love, sex, and relationships for themselves.
The US version of Love on the Spectrum is also produced by Northern Pictures along with executive directors, Karina Holden and Cian O'Clery which will be premiered on Netflix. The US version of the show tells the stories of a unique and diverse cast as they move along the path of searching for love. As the official synopsis of the series reads:
Love on the Spectrum is an insightful and warm-hearted docu-reality series following people on the autism spectrum as they navigate the world of dating and relationships. Following the success of the multi-award-winning Australian series, this US-based series tells the stories of a unique and diverse cast of characters searching for something we all hope to find, love.
The show is all set to win fans in a new version with the same warmth and exploration.
Love On The Spectrum US Version is right on the door and everybody is eager to find out its premiere date and the cast as the show is nearing. So, here is what you need to know about the show and its cast.
Love on The Spectrum Premiere Date
The show was first announced in March 2022 after which fans have been eagerly waiting for their favorite show. The show will premiere on Netflix on 18th May 2022, Wednesday. The show will land on Netflix at 12:00 a.m. PT/3:00 a.m. ET. If you live in the Mideast and are waiting for the show die-heartedly, then looking for it on the streamer at 2:00 a.m CT is the right time for you. The first season of the show will have six episodes which will probably have a time range of 30-40 minutes each.
Meet the Cast of Love on the Spectrum U.S.
The cast of the show has not been revealed yet but we have brought you exclusively the information of 5 cast members and an expert from our various sources. The show has a diverse and very different cast considering their age group, nature, and what they do. We may get to find out about the following people in the show.
Dani is the boldest personality you will see on the show. The 26 -year-old Californian woman is an animator and has built a remarkable career and business in animation. She also provides education and training to young people including one with spectrum. The trailer reveals that Dani is a business-minded woman who is always working setting high bars for her potential suitors. However, she is seen melting away on her very first date for a person who is quite a contrast to her.
Read more on: Dani Bowman & Solomon Is Still Together? Find Out Her Relationship Journey on Love On The Spectrum U.S.
James (Age: 34)
James is a 34-year-old man who is very prone to agitation and anxiety. He is seen accepting that he has never fallen in love before and looks forward to finding one. It, however, looks hard for him to find love with anxiety always hitting up (unless he finds someone as anxious as him).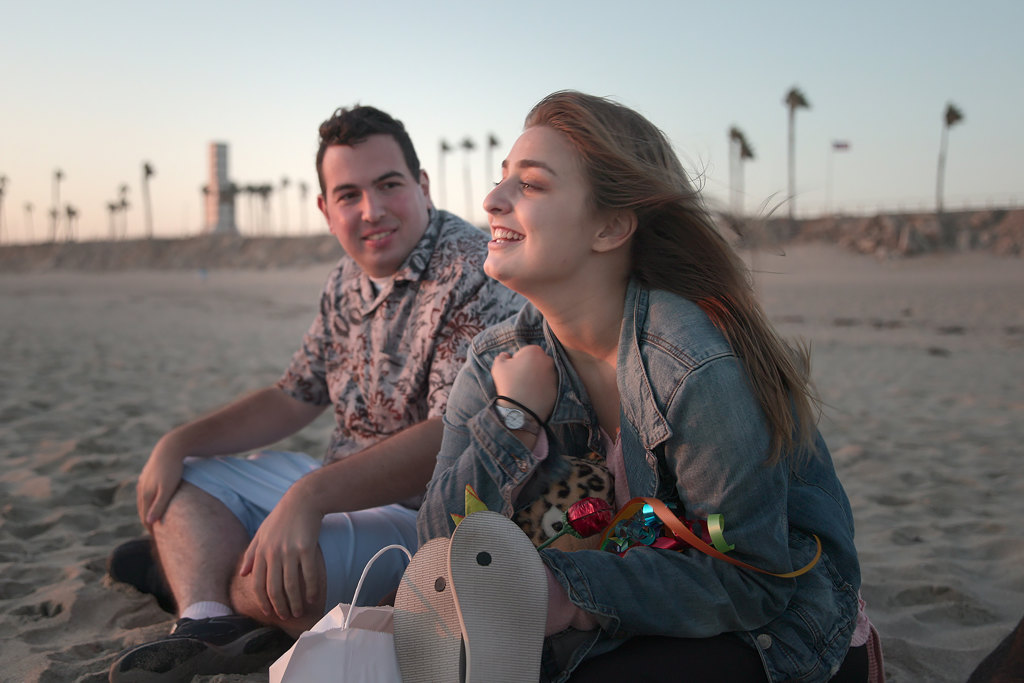 Abbey is a young woman full of fun and love. She is a child-hearted with immense love for her stuffed animals. Abbey seems to always float along in a state of bliss as she appears content. She is sure to make people fall for her with her child-like nature and contentment.
Read more on: Are Abbey And David From 'Love On The Spectrum U.S.' Still Together? Explore Abbey's Wiki, Age, Relationship
Kaelynn (Age: 24)
The 24-year-old was looking for love on Tinder and he has finally landed on the right platform where he is sure to find someone. He is deeply unimpressed with a man he met on Tinder in South Carolina. We hope someone impresses him here.
Steve (Age: 63)
Steve is definitely a charm in a show who people will love to watch. The 63-year-old was diagnosed as being on the spectrum in recent years and he has finally found an answer for his 55 years of weirdness. Steve has the enticing possibility of a whole new life as he says his diagnosis has brought him relief from 30 years of guilt and shame about being weird. We hope he finds a new life and love all over again on the show.
Kerry is the new expert and autism consultant in the US version of Love on the Spectrum. He is a professional motivational speaker and an author. He is himself on the spectrum and is seen sharing his journey with other people. He has also written a book named 'Autistics on Autism'.
The show will also feature some other cast who are not revealed as of now.
You may also like: Meet The Cast Of Netflix's Drama Series 'Along for the Ride'
Watch Out The Official Trailer Of Love On The Spectrum U.S. Below